We warmly invite people who would like to become guest editor of a special issue to propose a theme and potential contributors. If you are interested, please send us an abstract (200 words) and a longer outline (1500 words) of the suggested special issue, as well as your cv and list of publications.
Introduction
Creative Cities off the Beaten Path
Revisiting the conceptual and theoretical foundations that have informed discourses, research, and cultural policy development on creative cities to date, this issue offers perspectives on creativity off the beaten path. The contributions provide critical reflections on different notions and narratives of creativity, examine the potential and downsides of creativity as a development tool, and integrate perspectives from cities and regions that are often overlooked in the Anglo-Saxon-dominated creativity discourse. Researchers and policymakers who are new to the field of creative cities will gain useful insights into theories and methods on creative city discourse, and those who are already knowledgeable in the field will be provided with fresh ideas and voices that pose the potential to reframe and rethink the role of creativity in theory and practice.
Read More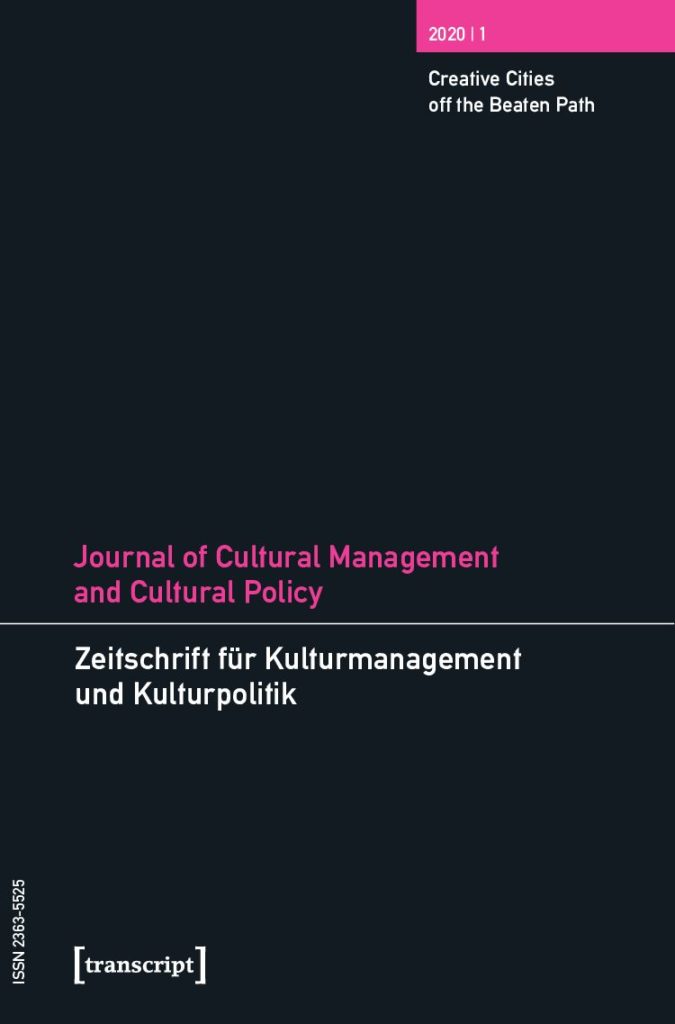 © 2020, Journal of Cultural Management and Cultural Policy