We warmly invite people who would like to become guest editor of a special issue to propose a theme and potential contributors. If you are interested, please send us an abstract (200 words) and a longer outline (1500 words) of the suggested special issue, as well as your cv and list of publications.
Introduction
Digital Arts and Culture: Transformation or Transgression?
This issue examines the effects digitization and digitalization have had on discourses, research designs, and processes of artistic production, distribution, and reception. Dealing with digital phenomena reconfigures social patterns of action, thinking, and organization in the arts and cultural sectors. These sectors are changing profoundly and rapidly, and with them their networks, audiences, the conditions of work and consumption. These issues are particularly acute during the ongoing COVID 19-pandemic with serious effects on the arts and cultural fields, showing the possibilities, but also the limits, of digitalization and digitization in the cultural sector. The authors discuss the challenges and opportunities digitalization and digitization imply for cultural management and cultural policy.
Read More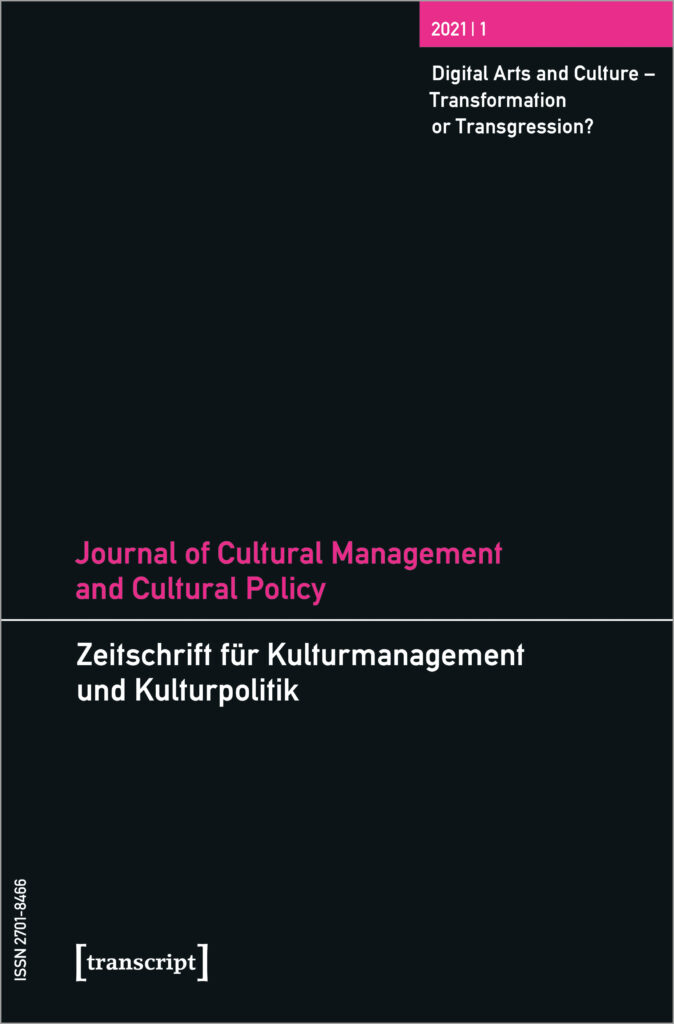 © 2021, Journal of Cultural Management and Cultural Policy